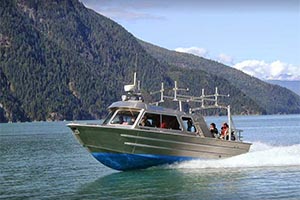 Water Taxi, Charter & Shuttle Services
Serving the British Columbia Pacific Coast for business, residents, tourism and pleasure. Scheduled routes between Bella Bella and Klemtu, also serving Port Hardy, Bella Coola, Kitamaat, Prince Rupert, Hartley Bay, Alexander Inlet and more.
Residents: Sign up to register for a Local Residency Rate.